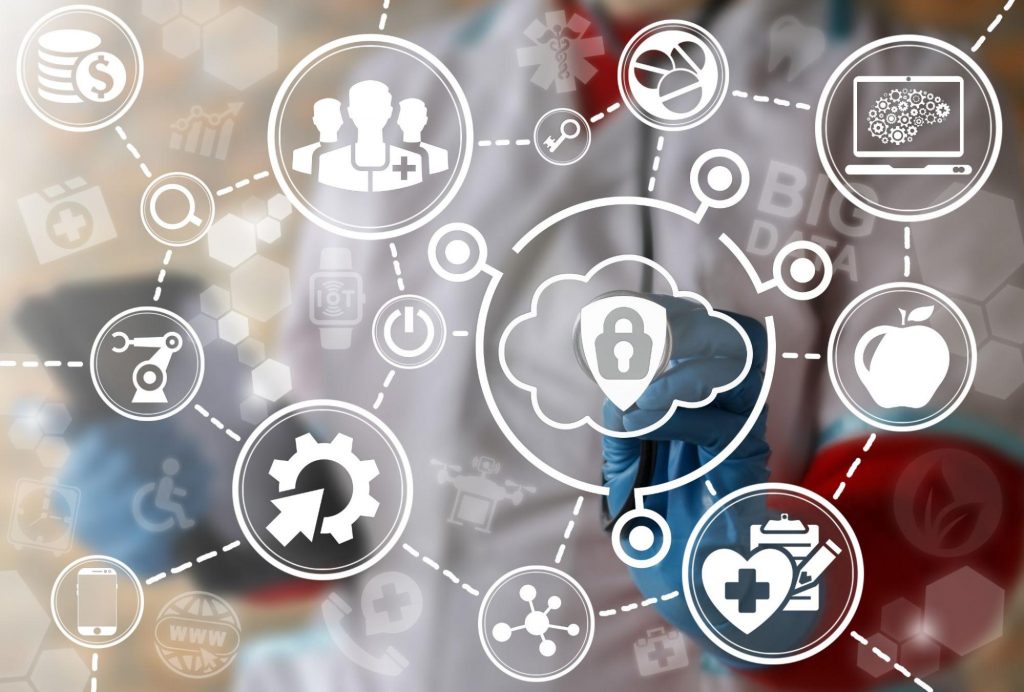 While the healthcare system has made strides in recent years to try and improve the patient experience, recent reports still indicate that a mere seven percent of Americans are satisfied with the current healthcare system. While some of the systems within the healthcare industry, such as insurance and high costs of care, require major changes to improve, some of the other main issues in the U.S. healthcare system can benefit from simply upgrading your clinical documentation partner. In this blog, we are identifying some top issues in the U.S. healthcare system that can be improved with the help of Fast Chart. 
Preventable Medical Errors
Medical error is estimated to make up around 10% of deaths in the United States, and what's frustrating is how many of these errors could have been prevented. Causes of medical errors, including lab result mix-up, performing the wrong procedures, and miscommunication, can be vastly improved with help from a reliable medical transcription and clinical documentation partner. Our transcription and documentation services are available to increase productivity and provide more time to spend with patients. Many medical errors can occur when healthcare providers are exhausted or overworked, so by utilizing services by Fast Chart, you can save time on administrative tasks and reallocate it to caring for your patients.
Nursing and Physician Shortage
The COVID-19 pandemic has made it clear how overworked our healthcare providers have become. When there is a nursing and physician shortage, there are higher reports of burnout among the working providers. When a healthcare worker shortage occurs, as much time as possible must be spent working with patients. In order to do this, it's vital to have a system in place to help with time-consuming administrative tasks. Fast Chart is a reliable, affordable, and proficient system that can produce quick and accurate document workflow solutions so you can spend your time caring for patients.
Lack of Patient/Doctor Interaction 
Unfortunately, a lack of patient/doctor interaction leads to increased mortality rates among patients. When a provider doesn't have enough time with a patient, they have less understanding of what that patient needs and less time to plan the best course of action for care. Fast Chart wants to allow you to have more time interacting with patients, which will increase the quality of care and even save lives.
Inefficiencies
A large portion of all of the issues in the U.S. healthcare system can be attributed to overall inefficiencies. Inadequate staffing, technology, training, and use of time are all factors that make up the high percentage of Americans who are unsatisfied with the current healthcare system. While it's impractical to expect a one-size-fits-all solution to fix these problems, there are steps you can take to try and improve upon the problems within your own practice or hospital. Administrative inefficiency is a good place to start on your road to improving your practice's satisfaction rating. Administrative inefficiency is a significant issue of the U.S. healthcare industry. This became apparent after an international healthcare comparison report found that the U.S. ranked 10th among ten comparable countries when rated on their level of administrative inefficiency. The findings of this report showed that doctors in the U.S. spend unnecessary time updating EHRS and coordinating with insurance companies, ultimately wasting time, money, and other resources. Improving this administration problem can be started by selecting an effective clinical documentation partner, and Fast Chart is here to do just that.
CONTACT FAST CHART
Give your staff the tools to increase productivity and efficiency in 2021 without the added stress. Fast Chart offers our partners innovation, transparency, and value with top-notch outsourced clinical documentation and technology solutions. We work with care organizations, individual practices, and hospitals. If you're ready to experience the benefits of outsourcing your documentation, call Fast Chart at (919) 477-5152 or request a free quote.