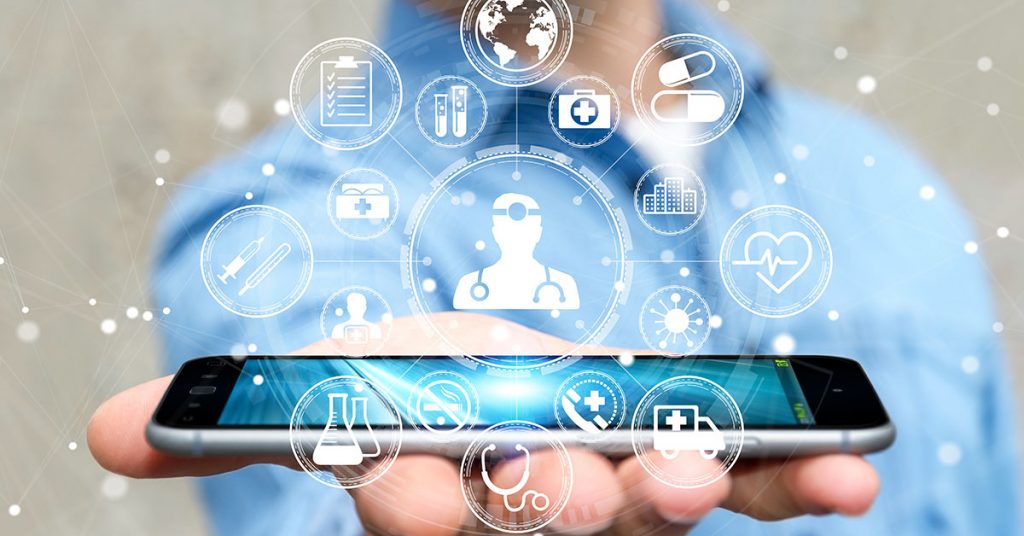 It's no secret that technology has changed the healthcare world in many ways. And it's not just a trend, things will keep being fine-tuned and improved upon until patients are getting the best care possible in the most efficient ways. One way that this is happening is through the utilization of mobile technology in healthcare. If you haven't already experienced the benefits of using mobile devices in your organization, maybe these six benefits will convince you to take the plunge.
1. Patients Have More Access
With telehealth services becoming more and more popular due to the COVID-19 outbreak, mobile devices are playing an even bigger part in doctor-patient communication than they have in the past. Smartphones and tablets are now commonly used for virtual visits when patients can't make it into the office. Or if a patient is in a remote location, they can still access care without traveling while sick or injured. Allowing patients to get the care they need no matter where they are is one of the biggest accomplishments in healthcare technology.
Patients also benefit from mobile technology in healthcare because they have more access to their medical information. Many healthcare systems have portals that patients can access to review details about their diagnoses, prescribed medications, and future appointments. Having this information at their fingertips can help patients feel more connected to their care and help improve health outcomes.
2. Improved Provider Communication
Mobile technology in healthcare doesn't just improve accessibility and communication for patients. Providers benefit from using mobile devices as well because they are commonly used to coordinate care teams. When providers are able to communicate remotely in realtime, patient experience and patient outcomes improve. 
Another huge benefit of mobile devices in healthcare is that consults can easily be coordinated even if providers are in different parts of the word. It allows doctors to communicate about a patient and help get them the treatment they need if they need a specialist that cannot be found locally. Improved communication among healthcare professionals like doctors, PAs, and nurses is definitely one of the biggest advantages of mobile technology in healthcare.
3. Mobile EHR, Billing, & Coding Possibilities
Many EHR and/or billing systems can use mobile technology to make things easier for physicians, billers, and coders. Some EHR systems have ways to securely access to patient charts via mobile devices. And mobile technology can help with more accurate medical coding and billing so that you get the proper reimbursement with fewer denials. Choosing the right software and technology can streamline things by offering mobile dictation with speech understanding, intelligent imaging, and computer-assisted coding.
4. Remote Monitoring Capabilities
Mobile technology makes it possible to monitor patients more closely when they are recovering after a procedure or recuperating after an illness. Telehealth is not the only way for providers to monitor patients when they can't come into an office. Patients can record their activity on wearable accessories so doctors can track their progress. Mobile devices have also become an integral part of clinical trials, with many companies opting to use phones and special apps as patient journals that can immediately transmit data.
5. Increased Accuracy
Mobile technology in healthcare can also increase accuracy across organizations. Using paper documents makes maintaining an organized system difficult and mistakes are hard to catch. When records started being digitized, things improved. Now mobile devices make it even easier. The use of tablets, smartphones, and digital recordings makes it simple to keep accurate records about patients. Digitized systems catch errors and when these systems are available on mobile devices, accuracy increases at every step in the cycle.
6. Efficiency
All of these benefits of mobile technology in healthcare combine to create a picture of more efficient hospitals and medical practices. Smoother communication, fewer mistakes, and enhanced accessibility for providers and patients all contribute to better outcomes. And those outcomes are achieved more efficiently, so you don't have to put in even more effort for better results. Your organization or practice can focus on patient care rather than dealing with minutia that can be taken care of with smart systems that utilize mobile devices.
Using Mobile Technology in Healthcare with Fast Chart
Fast Chart is a medical transcription company that combines technology, experience, and service. We provide innovative, accurate, and affordable outsourced clinical documentation. Our solutions are scalable including services and technologies like computer-assisted coding, automated transcription, and speech understanding to ensure accuracy in your clinical documentation no matter the size of your organization. 
Our suite of applications provides a HIPAA-compliant document management platform that's compatible with devices like digital recorders, smartphones, and tablets. To learn more about our services and how Fast Chart's cloud-based platform can help you implement mobile technology in your practice, contact us at (919) 477-5152