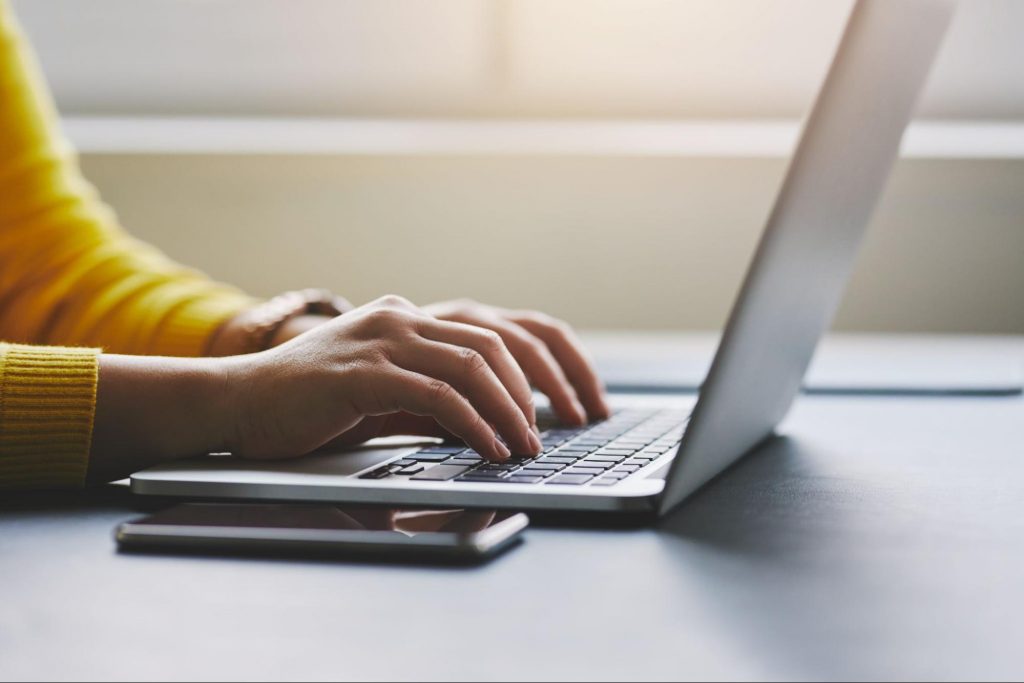 Medical transcriptionists are a vital part of the healthcare industry. One of the main aspects of the job is to listen to voice recordings from physicians or other healthcare workers and convert them into written reports. When you work for Fast Chart, you may also work alongside our speech understanding technology to help review and edit medical documents. Medical transcription is a rewarding career with an unparalleled level of flexibility. At Fast Chart, you have the opportunity to create your own hours and to work from the comfort of your own home. If you are interested in a career at Fast Chart or in the medical transcription field, take a look at the top ten necessary skills for medical transcriptionists.
10 Necessary Skills for Medical Transcriptionists
Typing Speed: When you're listening to voice recordings, it's crucial to have the capability to keep up with the speed of the physician's speech. Typing speed helps increase overall productivity and get the work done in an appropriate amount of time.

Typing Accuracy: While typing speed is a necessary skill, it's also important to ensure that the transcription is accurate. At Fast Chart, we pride ourselves on our above 98.5% accuracy rate because conveying the right message is essential in the healthcare industry. The medical field has highly technical language, and any misspelling may be the difference between a correct or incorrect diagnosis. This accuracy, combined with speed, makes up exceptional typing skills overall, which is central to the medical transcription career.

Trainability: Every medical transcription company is a little different, which is why someone interested in this career must be willing to learn the individual requirements of the company that they work for. This means undergoing training to ensure you're the best fit for the company.

Knowledge of Medical Terminology: As we previously mentioned, the medical field is full of highly technical language and subject matter, so it's recommended that medical transcriptionists have a basic knowledge of medical terminology. The more terms you know, the easier it will be to understand the voice recordings and create an accurate transcription. Reading medical journals and having a copy of the latest medical dictionary can help guide you and improve your skills.

Self Motivating: Because of the flexibility inherent in a medical transcription career, you must be self-motivating and diligent in ensuring all of your work gets completed. One of the perks of medical transcription is that there is no set schedule and that you are free to make your own hours. Many employers see

increased productivity

when their employees work from home, just as long as those employees have good time management skills.

Attention to Detail: Attention to detail is key to any job, but it is especially imperative for medical transcription. Every number and letter makes a difference when it comes to medical records, so having and sustaining a keen eye (and ear) for detail throughout your workday is one of the main necessary skills for medical transcriptionists.

Active Researcher: While knowing medical terminology is a different skill entirely, we also realize that you may come across some terms or abbreviates that you're unfamiliar with. This is why being an active researcher is an additional necessary skill for medical transcriptionists. Being open to research to learn about a word or even to double-check for the sake of accuracy is essential in creating the best medical transcription possible. 

Strong Listener: So much of this career is based on listening to voice recordings, which means staying focused and actively engaged while listening is required to excel in this field. This skill helps decipher medical terms or interpret what the person in the recording is dictating, especially if they have a strong accent. If you have always identified with auditory learning, medical transcription is likely a good career fit for you.

Focused: Staying focused is key to sustaining an active ear for listening and consistent attention to detail. Because you will work on a self-guided basis, it's a good idea to make sure your work hours align with periods of time where you don't find yourself becoming distracted or restless. Remaining focused throughout your workday will ensure you deliver accurate, high-quality work.

Proficient with Computers: In the medical transcription field, you will always be working on a computer. In addition to fast and accurate typing skills, you should also be proficient with computers and any applicable programs required by your medical transcription company. 
CAREERS AT FAST CHART
If you're interested in a flexible career with a promising future, we invite you to consider a fully remote position as a medical transcriptionist. Before applying for a medical transcriptionist job at Fast Chart, you can review our requirements and qualifications. Think you're a great fit? Contact us today.