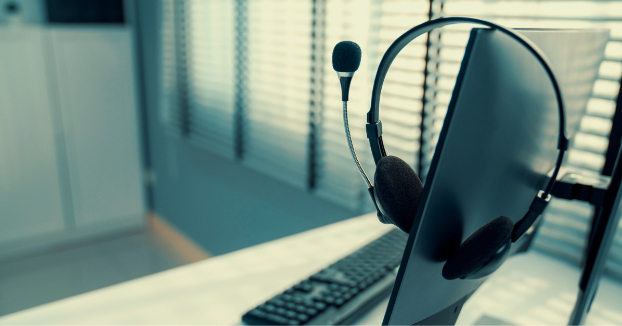 Digital transcription services refer to the process of converting audio or video recordings into written or textual format. With advancements in technology, transcription has evolved from manual typewriting to digital platforms, making the process faster, more accurate, and more efficient. These services find applications in various industries, with a large emphasis in the realm of healthcare.
Digital Transcription Services
In the past, transcription was performed in non-digital forms such as VHS and audio cassettes. Unfortunately, these storage devices were limited in their capacity and often led to unclear audio. The good news, however, is that technology has made digital transcription today's norm, so healthcare providers no longer have to rely on these dated methods. A digitally typed conversion of an audio file is referred to as digital transcription. With digital transcription services, healthcare providers can enjoy clearer audio and faster turnaround times. Here at Fast Chart, we are pleased to offer digital transcription services to medical organizations of all shapes and sizes.
What To Expect: Digital Transcription Services
Physicians and other healthcare professionals dial directly into our digital transcription system. Once the medical chart has been dictated and the transcription has been completed, it will be thoroughly reviewed for accuracy and returned to the practice. We return documents in various methods, including fax, email, modem, and internet file transfer. Healthcare facilities depend on us to return these documents in a timely fashion so that they can facilitate patient care.
Unlike other digital transcription systems, ours is a breeze to use, does not take a great deal of time to implement, and can be easily integrated with any EHR or EMR provider. As soon as it has been implemented, physicians will be given their own unique ID number as well as a dictation format they can follow. 
By taking advantage of our state-of-the-art digital transcription services, healthcare practices can enjoy the following benefits:
Time Savings
One of the primary benefits of these transcription services is time-saving. Instead of spending hours manually transcribing recordings, businesses and professionals can outsource the task to specialized providers. This allows them to focus on core activities and maximize productivity. Furthermore, these transcripts are easily searchable, enabling quick access to specific information without the need to listen to the entire recording.
Money Savings
Outsourcing digital transcription services can save healthcare facilities a significant amount of money on outsourcing, labor, administrative, and training costs. Additionally, it can eliminate the costs of expensive equipment. Since opening our doors, our philosophy here at Fast Chart has always been to provide the highest quality documentation, consistently on-time, with competitive pricing. 
Optimal Accuracy
It can be difficult for healthcare organizations with an in-house digital transcription team to manage accuracy. Fast Chart is selective about the transcription team we hire and guarantees the highest levels of accuracy. Our skilled team is familiar with industry-specific terminology, jargon, and context, reducing the chances of errors or misinterpretations. Quality control measures, including proofreading and editing, are often employed to maintain accuracy standards.
HIPAA Compliance
Reputable providers ensure secure file transfer protocols and adhere to strict confidentiality agreements to protect sensitive information. Compliance with privacy regulations such as HIPAA (Health Insurance Portability and Accountability Act) is vital, particularly in healthcare-related transcriptions. Our digital transcriptionists make HIPAA compliance their top priority to give healthcare organizations the peace of mind they deserve.
Contact Fast Chart To Learn More
As leaders in the field of digital transcription, Fast Chart is committed to helping healthcare providers meet the challenges of a rapidly changing healthcare landscape. Fast Chart's cloud-based, innovative solutions help our customers provide affordable, first-rate patient care through secure, timely, and accurate clinical documents. Please feel free to call our office at 1-800-334-6606 or visit our Contact Page for more information on the benefits of digital transcription.