The world of medical documentation and medical coding is extensive and always changing. The change that has the medical field buzzing right now is the transition from ICD-9 to ICD-10 (International Classification of Diseases – Version 10).  The transitioning is taking place for many reasons, ICD9 is 30 years old and has limitations with regards to patient data, medical conditions and hospital inpatient procedures that are inconsistent with today's current medical practices.
The ICD-9 code sets used to report medical diagnoses and inpatient procedures will be replaced by ICD-10 code sets which are set to take effect by October of 2014.  A successful transition to ICD-10 is vital to transforming our nation's health care system and all healthcare providers will be required to abide by the new standards. For individual physicians, group practices, clinicians, medical office administrators, multi-specialty groups, acute care facilities, long term care facilities, hospitals and other healthcare professionals, it has been a long and complicated journey.  Having a medical transcription service organization that can provide the technology, understanding and know how to navigate the transition to ICD10 through computer assisted coding (CAC) and outsourced medical transcription services is a cost effective solution for all healthcare providers to consider.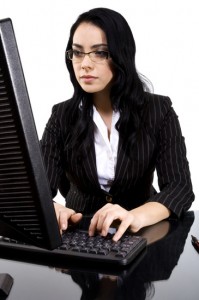 One of the main reasons for the increase of work is that the new book of codes is a lot more specific than ICD-9. For instance, in ICD-9, the code for a burn on the left arm is the same code as a burn on the right arm. While this may not matter to the insurance company, it does matter to the treating physician, the patient and the transcription. Quantitatively, there are more ICD-10 Codes compared to ICD-9. With the use of ICD-10 codes, the total number of codes expands from about 14,000 to 68,000 codes. The codes will be alpha-numeric, expand in length to 3-7 characters and will offer much more specific descriptions. The new ICD-10-CM codes will be more specific, more flexible and allow for improved measures of healthcare services. It uses current medical terminology while acknowledges the advances in medicine and newer medical terminologies.
The benefits for the deployment of ICD-10 far outweigh the fears of implementation uncertainty.  While it may be confusing and overwhelming to those who have worked on ICD-9 for years, there is no substitute for an intelligent human mind and providing the education, technology tools and outsourced assistance when needed will allow healthcare facilities to manage this transition.
Fast Chart knows the ins and outs of ICD-10, and how it will effect medical transcription and coding. Our technology can assist in providing a viable solution for your facility.
At Fast Chart, we are committed to hiring only domestically-located Medical Transcriptionists that meet our rigorous standards and training. Fast Chart continually strives to enhance excellence standards through a systems approach of sharing quality and performance improvement strategies.  Fast Chart prides itself on providing quality, accurate outsourced medical transcription services to meet each client's increasing documentation demands to support billing reimbursement, risk management, and the need for more data.
Feel free to contact us or call our office toll free: 1-800-334-6606 with any questions.