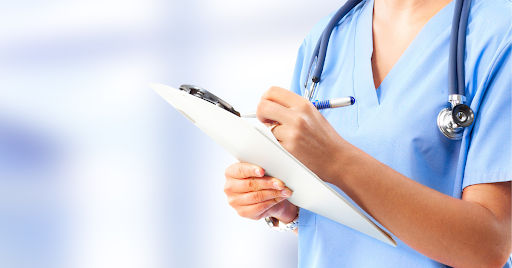 Although medical transcriptionists do not interact with patients, they are a crucial aspect of healthcare. Transcribed medical reports facilitate effective communication and collaboration among healthcare professionals. With quality professional medical transcription, physicians can evaluate a patient's condition and design a viable treatment plan.
Medical Transcription From Fast Chart
Even the smallest error in medical transcription can seriously hurt a patient, making it imperative for medical practices to invest in professional medical transcription services. If your medical organization outsources professional medical transcription services from Fast Chart, you can expect the following:
Cutting-Edge Technology
At Fast Chart, we are pleased to use a cloud-based clinical documentation solution that is flexible and makes it possible to safely and securely capture, manage, analyze, and distribute information. Our solution seamlessly integrates with any EMR/EHR to adhere to Meaningful Use requirements.
98.5% Accuracy Rate
Believe it or not, the medical transcriptionists at Fast Chart guarantee an accuracy rate greater than 98.5%. You don't have to compromise accuracy for speed, as we are known for our fast turnaround times that exceed client expectations.
Highly Trained and Experienced Transcriptionists
Our professional medical transcriptionist management team has an average of over 15 years of experience in the field. In addition, we only hire professional medical transcriptionists with two or more years of experience who demonstrate advanced editing and proofreading skills, a high level of medical knowledge through a medical terminology exam, and a mastery of transcription through a typing test.
A U.S.-Based Team
All of our management team members, medical transcriptionists, customer service representatives, technicians, and account managers are based in the U.S. You can count on us for live support 24/7, every day of the year. Not to mention, Fast Chart provides a skilled management team that includes healthcare veterans with an average of over 15 years of industry experience. We focus all of our resources solely on providing medical transcription services.
A Process That Works
We pride ourselves on a professional medical transcription process that ensures maximum success. Physicians dial into our digital transcription system and dictate. Then, the transcription is reviewed for accuracy and returned to you via fax, email, modem, or Internet file transfer in a timely manner. 
Here at Fast Chart, our professional medical transcription process is based on three simple steps:
Step 1: Physicians dial directly into a digital transcription system
Step 2: After the medical chart is dictated, digital transcription is completed
Step 3: All documents are reviewed for accuracy prior to being returned to the facility
To help facilitate a positive patient experience, documents are returned in a timely manner via fax, modem, email, or Internet file transfer (FTP). Medical dictation for admissions and transfers (STATS) are returned within one hour.
Top-Notch Proofreading
Once a physician dictates into our digital transcription system, our medical transcriptionists spend time proofreading the document for accuracy. We will never provide you with a report unless we are confident it is free of errors and has gone through a comprehensive proofreading process. When our transcriptionists proofread, they search for grammatical and textual errors, identify and fill in missing words and phrases, format documents, and conduct a final quality check. With a system uptime of 99.9%, an accuracy rate greater than 98.5%, and turnaround times that exceed client expectations, Fast Chart has built a reputation on industry-leading results our clients can rely on.
To reap the benefits of the professional medical transcription services that Fast Chart offers, we encourage you to contact us today. We'll be happy to provide you with a free quote as well as further information on how we can improve your medical practice.