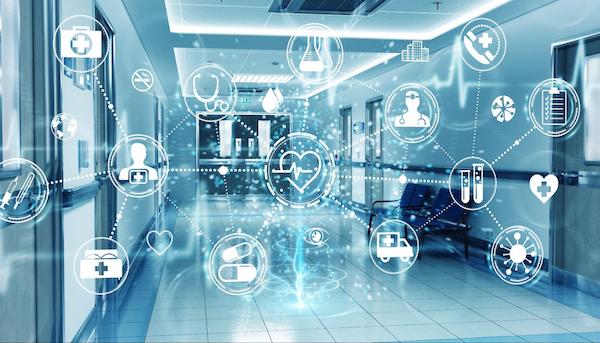 The healthcare field is highly dependant on readily available accurate information. In order to provide quality care, each patient's files and records have to be maintained with precision. This constant need for information storage, accessibility, in addition to being able to edit and update medical records, all make up the reasons why transcription services are essential to hospitals. This is why many hospitals across the United States turn to companies like Fast Chart for assistance with medical transcription and clinical documentation. There are many different uses for medical transcription companies, including history and physical examination reports, operative reports, patient discharge summaries, emergency room reports, chart notes, medical evaluations, psychiatric evaluations, x-ray reports, and more. To help explain how our medical transcription services can benefit your hospital, we're breaking down the top reasons why transcription services are essential to hospitals.
The Top Reasons Why Transcription Services are Essential to Hospitals
Quality Assurance 
At Fast Chart, accurate and dependable medical transcription is at the center of what we do. This is why you never have to worry about the quality of your reports. We use state-of-the-art technology to ensure all of your documentation is updated, allowing you to focus on patient care. More time spent with patients combined with accurate charts, evaluations, and reports make for an overall improved patient experience.
Flexible Turnaround Times
Fast Chart offers live support 24/7, which means uninterrupted service for your hospital. We know that hospitals never take a break, which is why we are here for you whenever you need it. Because of our system uptime of 99.9%, we consistently deliver turnaround times that exceed our client's expectations.
Automated Document Distribution 
Our medical transcription technology offers an effective way to collect, store, and distribute vital clinical data. It also improves communication between staff members and makes records easily sharable. Automated document distribution is just one of the reasons why transcription services are essential to hospitals because they simplify day-to-day operations. Fast Chart uses cloud-based, innovative solutions to provide secure, timely, and accurate clinical documents that elevate sharing abilities between physicians and other healthcare providers.
Reduced Cost
Part of the Fast Chart Difference is our clearly defined and verifiable billing methodologies. We provide HIPAA-compliant detail transaction logs. We also offer customizable and scalable document workflow solutions to fit each client's specific needs. We do not have any setup fees, interface fees, license fees, per-user fees, or maintenance fees for the use of our platform, just the best service for the best price. Choosing Fast Chart as your transcription partner also means that your hospital can save on costs associated with staffing, training, and capital expenses. Finally, our quick turnaround times mean that you're getting billing out quickly and payments back sooner.
Simplified Approach
At Fast Chart, we provide a single dictation and transcription solution for all facilities to simplify the process. Technology has increased the number of automated medical transcription services, which simplifies the process and decreases the time it takes to complete the task. Medical transcription services are essential to hospitals because they improve interactions with patients, optimize clinician training, boost diagnostic accuracy, and provide fast access to current patient information.
CONTACT FAST CHART
If you have been wondering about how our transcription services are essential to hospitals, reach out to Fast Chart today. Fast Chart is a medical transcription company that combines technology, experience, and service. We provide innovative, accurate, and affordable outsourced clinical documentation that can be scaled to fit any hospital or practice. Contact us to learn more about our services and how Fast Chart's cloud-based platform can help you improve your processes and secure your healthcare data. Call us for your free quote at (919) 477-5152.