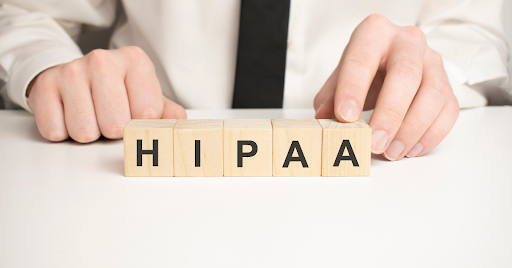 In 1996, the Health and Human Services Department put into practice the Health Insurance Portability and Accountability Act (HIPAA) to safeguard the privacy of medical records while allowing the flow of health information needed to provide and promote high-quality health care. The HIPAA rule strikes a balance that allows important use of the patient's protected health information (PHI) while protecting the privacy of the individuals seeking care and healing.
Medical Transcription And HIPAA
Given the diversity within the healthcare marketplace (hospitals, clinics, physician practices medical transcription service providers, and other healthcare entities), the rule is designed to be both flexible and comprehensive to cover the variety of uses and disclosures of the individual's PHI. Violations of the rule could lead to penalties, litigation, and dire consequences for those involved with the misuse of the protected health record.
Outsourcing Medical Transcription
Outsourcing medical transcription services to experienced providers mean they are aware of the importance of maintaining HIPAA compliance. They ensure that all security policies and procedures are in place during the implementation phase of the transcription process. While using a combination of innovative products, sophisticated software, and experienced personnel, they can secure PHI for the healthcare facility. This ultimately affords administrators the ability to concentrate on their core activities.
The Five HIPAA Rules
To fully grasp HIPAA compliance, you must first understand HIPAA's five main rules in 2022 for protecting patient health information: 
Privacy Rule: Protects PHI and medical records of individuals with limits and conditions that cannot be disclosed without patient authorization. 

Security Rule: Defines and regulates the standards, methods, and procedures related to the promotions of electronic PHI on storage, accessibility, and transmission. This differs from the privacy rule as the security rule is limited to electronically protected health information.

Transactions Rule: Codes that must be used correctly to ensure the safety, accuracy, and security of medical records and PHI.

Identifiers Rule: The unique identifiers for covered entities that use HIPAA regulates administrative and financial transactions. The three identifiers include:

NHI: National Health Plan Identifier

CMS: Center for Medicare & Medicaid Services

EIN: Employer Identification Number

Enforcement Rule: Sets civil financial money penalties for violating HIPAA rules. If noncompliance is determined, businesses or companies must apply corrective measures in their practice. 
Patients should always request information regarding HIPAA compliance from their providers, as functions, clinical significance, and issues of concern are ever-changing. 
HIPAA Compliance And Medical Transcription Services
To ensure that business activities continue if there is equipment failure or disaster, identical data centers are online to assume all operations immediately. Each facility has the staffing and infrastructure to serve as an alternate data center in the event of a disaster.
To protect breaching HIPAA compliance and PHI from unauthorized access, additional controls put in place by medical transcription companies include:
A skilled workforce trained and monitored on HIPAA security, confidentiality, and privacy

Electronic access by user and password

Audit trails of all transactions – listening, transcribing, editing, viewing, printing, faxing, physician e-signing, and electronic delivery methods

Encryption of information "exposed" to the Internet
Fast Chart can deliver 100% HIPAA compliance throughout medical transcription services with exceptional quality, dependability, reliability, and great service, all for a cost-effective price. We are committed to hiring only domestically-located Medical Transcriptionists that meet our rigorous standards and training.
Fast Chart is continually working to enhance performance excellence through a systems approach to sharing quality and performance improvement strategies. We pride ourselves on providing quality, accurate outsourced medical transcription services to meet each client's increasing documentation demands to support billing reimbursement, risk management, and the need for more data. Feel free to contact us online or call our office at 1-800-334-6606 for more information regarding HIPAA compliance.