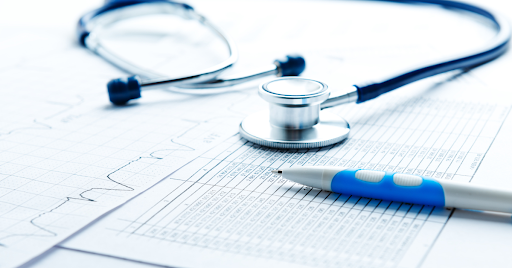 Whether you are looking for a career or a way to supplement your income and stay busy, medical transcription may be the perfect job for you. It's great for people who love tedious tasks and working in high-stake environments. You don't need expensive and time-consuming schooling, but it is an excellent foot-in-the-door to life in medicine. Once you become familiar with the basics of being a medical transcriber, you can expand into other careers within the medical field, if desired.
Getting Started As A Medical Transcriber
Medical transcriber's primary responsibility is to listen to voice memos from doctors or medical professionals and convert them into accurate written reports. Some medical documents they transcribe include patient health histories, operation and procedure reports, discharge summaries, patient evaluations, and referral letters. Luckily, there are many different routes to becoming a medical transcriber. At Fast Chart, we know a thing or two about being a medical transcriber. Here are a few ways to begin your journey. 
Earn Your High School Diploma Or The Equivalent
Most medical transcriptionist jobs do not require a college degree, as the minimum education requirement is obtaining a high school diploma or the equivalent. If you did not earn your high school diploma but were close to getting there, one option is to get your General Education Diploma (GED), which is equivalent to a high school diploma.
Medical Transcriptionist Certificate Or Associate Degree
Because this job requires an understanding of medical terminology, HIPPA guidelines, and general medical practices, the next step in becoming a medical transcriptionist is to earn your medical transcriptionist certificate or your associate degree. According to nurse.org, medical transcriptionists must be knowledgeable in: 
Anatomy and physiology

Diagnostic procedures

Pharmacology

Medical terminology and abbreviations

Patient confidentiality guidelines (HIPAA)

Legal documentation requirements

The use of audio playback equipment and other specialized software
The Association for Healthcare Documentation Integrity (AHDI) offers two medical transcriptionist certifications:
Registered Healthcare Documentation Specialist (RHDS)

:
The RHDS is for recent graduates of medical transcription education programs and is a prerequisite to earning the CHDS credential. This certification is also for single-specialty environments and is a good choice for those with less than two years of relevant experience.
Certified Healthcare Documentation Specialist (CHDS)

:
The CHDS is designed to assess an individual's competency in healthcare documentation and to ensure they have all the necessary skills and knowledge to perform at a proficient level. Those with a minimum of 2 years of experience and who have already passed the RHDS exam are eligible for the CHDS. 
After passing the CHDS, you will be recognized as a Certified Healthcare Documentation Specialist and are ready to start your job search!
Finding The Right Fit
Being content in your professional career is essential to your overall happiness and wellbeing. Here at Fast Chart, we strive to ​​provide customized solutions that integrate seamlessly to meet all your needs in a friendly, supportive environment committed to excellence. Becoming a medical transcriptionist offers flexible work environments, including hospitals, medical universities, health and wellness centers, private practices, and can even be done in the comfort of your own home. Those who wish to work remotely are often provided with all the necessary equipment, which may include a computer, a headset, the company's desired transcription software, and a foot pedal.   
Fast Chart is a medical transcription company that delivers innovative, accurate, and affordable outsourced clinical documentation and technology solutions for hospitals, clinics, and physician practices. Do you think being a medical transcriptionist is the right career for you? For any questions regarding the services Fast Chart offers or more about becoming a medical transcriber, please call (919) 477-5152 or contact us online.