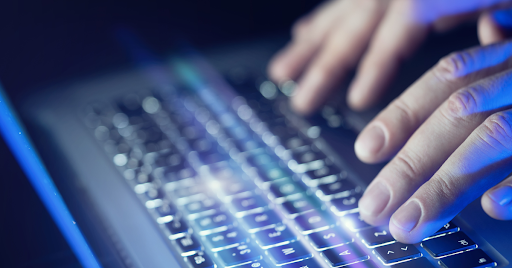 Medical transcription involves a medical transcriptionist listening to audio files recorded by medical professionals and transcribing these files into a document while checking for errors. The transcription process plays a very significant role in the healthcare industry by saving physicians and other medical professionals a great deal of time and effort, which allows them to focus on what really matters— patient care. 
The Medical Transcription Process
Medical transcription is needed for a wide variety of reports, including history and physical exam reports, patient discharge summaries, emergency room reports, x-ray reports, operative reports, and chart notes. The patient narrative, combined with the highly structured templates within the electronic health record, is essential to create the most comprehensive, accurate, easy-to-use clinical documentation for use across the healthcare ecosystem. 
Stakeholders benefit from both the flexibility and efficiency of medical transcribing services to provide quality clinical documentation. Here at Fast Chart, we're going to take you through a closer look at the medical transcription process.
Step 1: Medical Professional Dictation
Medical transcribing services provided by medical transcription service organizations have proven to be a great asset to the healthcare industry. The medical transcription process begins when a medical professional records patient-related information into a phone, hand-held digital recorder, or another digital recording device. It's imperative that the medical professional uses a technologically advanced recording device so that the quality of the recording and accuracy of the transcribed documents do not suffer.
Step 2: Transmitting Voice Files
After the voice files have been completed, they can be uploaded to a secure server so that medical transcriptionists can download them and begin transcribing them. At Fast Chart, our team is 100% U.S. based and includes a highly skilled collaboration of medical transcriptionists, quality assurance specialists, customer service representatives, information services technicians, and account managers. 
Step 3: Transcribing Voice Files Into Text
During this step, medical transcriptionists will listen to the voice files and use special foot pedals to replay the files. The medical transcriptionist will type exactly what they hear and save the editing for the next step. In the event of an unclear or incomplete voice file, the medical professional who recorded it will be contacted and asked to clarify.
Step 4: Editing Transcribed Files
After the voice files have been transcribed, they will be thoroughly proofread and edited. Any errors or inconsistencies will be removed. At Fast Chart, we pride ourselves on our 98.5% accuracy rate, meaning medical providers that use our medical transcription services can enjoy accurate, structured, encoded, and shareable medical documents.
Step 5: Sending the Edi

ted Files

The last step of the medical transcription process involves sending the edited files to the medical facility through a variety of methods such as fax, modem, email, and Internet file transfer. It's essential that these files reach the medical facility as quickly as possible. Not to mention, here at Fast Chart, you get the benefit of live support 24 hours a day, 7 days a week, 365 days a year.
Interested in Medical Transcription? Contact Fast Chart Today
We are committed to hiring only domestically-located Medical Transcriptionists that meet our rigorous standards and training. Fast Chart continually strives to enhance excellence standards through a systems approach of sharing quality and performance improvement strategies. Fast Chart prides itself on providing quality, accurate outsourced medical transcription services to meet each client's increasing documentation demands to support billing reimbursement, risk management, and the need for more data. 
With our medical transcription services, you can increase your workflow and productivity, reduce accounts receivable cycles, speed up reimbursements, streamline business processing effectively, assure data quality, and so much more. For more questions about our transcription process, feel free to call our office toll-free at 1-800-334-6606.