Just as clinics and hospitals, specialty surgical centers also require reliable medical transcription services. Medical transcription should be ideally sought from transcription companies that have long standing reputations that offer value-added services to their clients. When medical transcription is outsourced to such a provider, specialty surgical centers have potential to gain considerable benefits.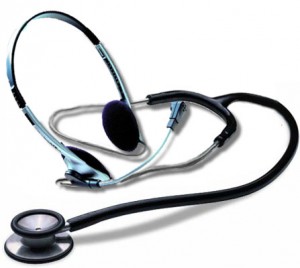 Different Kinds of Medical Reports Transcribed
A specialty surgical center might require transcription for different kinds of patient reports (including extensive specialized reporting) than those of a standard hospital or physicians' office, including diagnostic reports ,preoperative and postoperative diagnoses performed, date of performing the procedure, indication and surgical findings, operative reports, discharge summaries, lab/X-ray reports, and more.
Operative report transcription is imperative to surgeons. Producing appropriate, well formatted, edited, and reviewed medical documents before and after a surgical procedure is essential. Surgeons who find it a major challenge to find time to transcribe and arrange medical reports can find benefit from medical transcription service providers.
Medical transcription companies provide priceless services to specialty surgeons and physicians worldwide. The transcription teams provide accurate medical transcription services based on each physician's demands. To provide clients with exceptional service, a reliable medical transcription company is equipped with advanced technology and highly developed machines. Besides assuring quality in transcription services, companies offer HIPAA (Health Insurance Portability and Accountability Act) compliance. Since medical correlated information is classified, the transcriptionist service providers take suitable measures to ensure the security of the data.
Combines talent with technology
• Medical transcriptionist services support opportune dictation methods for transcription – digital recorders and toll free telephone
• They accept audio files in any format including WMV, MPG, AVI, MOV, ASF, ASX, RM, SWF, DIC, and extended audio formats: WMA and MP3
• With the support of web-based software technology, these companies meet various transcription demands
• The transcribed files are cross checked and reviewed by the quality assurance department including proofreaders, editors, and medical experts
• The transcribed files, protected with encryption, are transmitted via email, fax or FTP (File Transfer Protocol)
Physicians can greatly reduce their workload and focus on their primary business needs by outsourcing their medical transcription.
How to choose a reliable medical transcription company
To benefit from accurate medical transcription service, specialty surgical centers have to locate a good service provider. When selecting the right provider, there are many factors to be considered including turnaround capabilities, accuracy, and reliability.
Here at Fast Chart, we are committed to only hiring domestically located Medical Transcriptionists that meet our rigorous standards and training, and adhere to the principles set by the AHDI. This is why Fast Chart has an accuracy rate > than 98.5%.
Fast Chart prides itself on providing innovative, accurate and affordable clinical documentation solutions to meet each client's unique needs. Feel free to contact us or call our office toll free at 1-800-334-6606 with any questions.