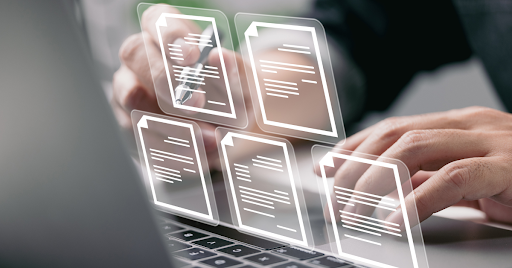 The profitability and success of a hospital or private practice rely on accurate, timely, and compliant clinical documentation. Up-to-date clinical documentation allows your practice to claim what has been earned down to every penny. Because of the large role clinical documentation plays in the success of your practice, having up-to-date technology not only improves workflow but keeps your business capable of doing the job at hand.
Benefits Of Updating Your Clinical Documentation Technology
Updating your clinical documentation technology can improve your medical practice's organization, management, and distribution of documentation. This is important for any practice, but especially for practices with heavy transcription needs, such as behavioral health clinics. Read on to find out what makes Fast Chart's technology new and improved to help streamline your clinical documentation.
Our Clinical Documentation Technology
At Fast Chart, we provide cloud-based technology with seamless integration. Our platform is powered by M*Modal. The following is a list of ways that our technology has advanced beyond older platforms:
M*Modal's

Speech Understanding™

technology far surpasses the speech recognition challenges of the past.

The system is based on a library of nearly 200,000 voice patterns. Accents and subspecialty information will no longer be an issue.

It lends a contextual understanding of a doctor's spoken narrative, not just the individual words. Now, doctors can speak in a more conversational manner.

The Plug-and-Play technology allows doctors to dictate from anywhere.

Spoken and typed words can be interpreted into Clinically Actionable Data (CAD). For example, a dictation could be translated into a call for a prescription.

Integrates with the most popular EHR/EMR providers.

Compatible with all input devices (computers, smartphones, tablets)
Benefits of Upgrading
Now that you've read the specs, you may still be asking: how does it really benefit my practice? No matter how many features we list, it all comes down to your practice's specific needs and concerns regarding clinical documentation. Is your practice's profitability being robbed by outdated technology? Are you having difficulty collaborating between the different parties to complete your documentation? Are government reform, a changing payer mix, and declining reimbursements making it hard to make profits? The following is a list of benefits of updating your clinical documentation technology.
The landscape of the healthcare industry is ever-changing.

Initiatives like Meaningful Use are making it more difficult to transcribe while matching all requirements.

Reduced costs.

The web-enabled technology has no upfront cost. Additionally, the capital costs associated with acquiring technology and the expense of upgrades and scalability planning are reduced with this web-based platform.

Collaboration benefits.

The platform works among clinicians across multiple channels and integrates with other EHR systems.

Improves the quality of care and patient safety.

This technology and Fast Chart as a whole are compliant with HIPAA regulations, the

American Recovery and Reinvestment Act of 2009

, and the Health Information Technology for Economic and Clinical Health Act. We also offer HIPAA-compliant disaster recovery.

Improves overall productivity.

Due to the fluency of transcription, the transcriptionist's productivity is maximized. The web-based reporting is capable of providing both detailed and summary reporting of the transcriptionists' productivity as well.

Flexible and convenient.

It works on all input devices, meaning doctors can dictate from anywhere. This also enhances productivity and communication between doctors. 
If you are interested in learning more about this clinical documentation technology or learning more about investing in this service for your practice, feel free to contact the specialists at Fast Chart. We offer free, custom quotes regarding our technology. As a medical transcription company, our goal is to save your practice time and money. See what up-to-date technology can do for your practice— and your profits.