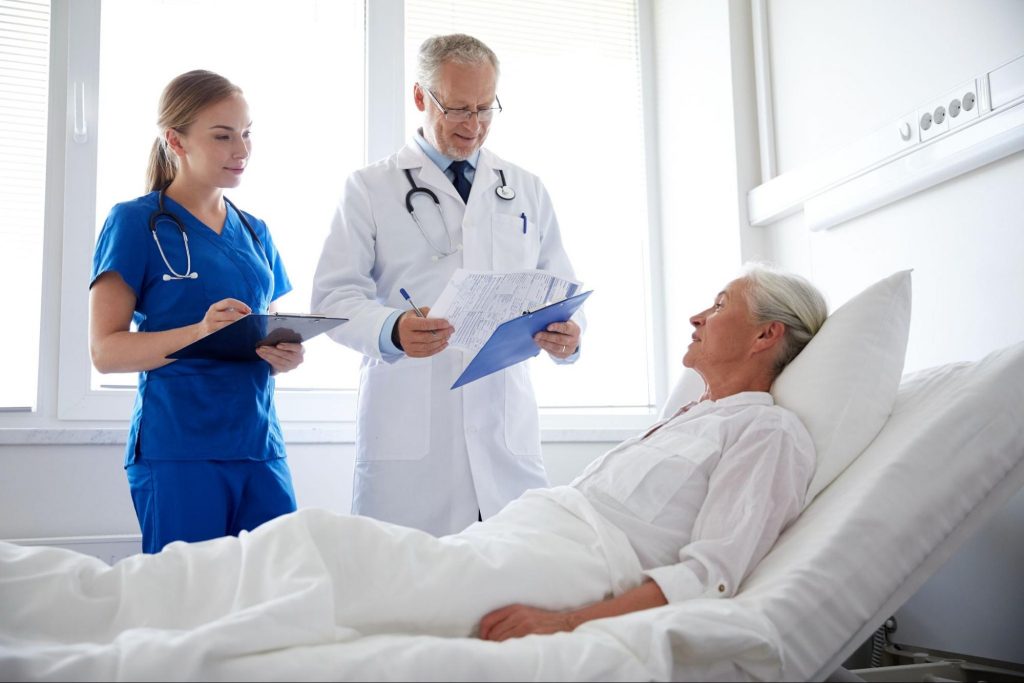 Finding a high-quality healthcare provider is a top priority for many people, and the demand for excellent hospitals is only continuing to grow over the years. The COVID-19 pandemic, the aging baby boomer generation, and the prevalence of unhealthy lifestyles continue to produce high patient volume. Amidst this increased need for patient care, it can be overwhelming to identify quality hospitals. Both patients and healthcare providers need to know the signs of a quality hospital so they can be assured of either a high care standard or a positive work environment. To help you make an informed choice, we're sharing three signs of a quality hospital.
Patient-Centric Approach
In our last blog, we took a look at some of the major issues in the U.S. healthcare system, and a common similarity among these issues is the lack of time spent with the patient. Some of the best hospitals are those that follow a patient-centric approach and prioritize the comfort of the convenience from the initial booking to discharge. In order to succeed at maintaining a patient-centric approach, your providers must have enough time to spend with their patients. 
Both hospitals and private practices can run into issues getting bogged down with administrative tasks, which is why Fast Chart's scalable solutions are an excellent fit for practices and hospitals of any size. For hospitals, Fast Chart's proven strategy that combines state-of-the-art technology with the guidance of an experienced team of professionals is helping hospitals across the country to streamline administrative functionality, increase revenue, reduce wasteful spending and ultimately improve patient care. For smaller practices, Fast Chart's results are just as effective. As an individual physician or healthcare clinic, your practice's success depends on accurate and timely clinical documentation to optimize productivity and increase revenue, allowing you to focus on patient care. No matter the size of the healthcare facility, a patient-centric approach is undoubtedly one of the signs of a quality hospital or practice.
The Latest Technology
Technology has helped to revolutionize every field in the healthcare industry completely. Not only has it been a driving factor for medical advances, but it is also often what separates excellent hospitals from the average hospitals. Technology isn't just relevant for in the doctor's office and OR; it is also imperative behind the scenes. Ensuring that your billing, coding, transcription, and data management are up to date with the latest advancements allows all administrative tasks to run as efficiently as the patient-facing procedures. A reliable and accurate transcription and documentation system make for an organized, communicative, and seamless experience.
Coordinated Care
In order to maintain seamless internal communication and coordination, it is essential to make sure all staff are on the same page regardless of department. To achieve high-quality, coordinated care, having a clear, organized, and secure system to store EHRs and EMRs, that is still easily accessible by providers can help communicate all the necessary information. Fast Chart's multi-faceted solutions create a centralized database of patients to improve communication and minimize misunderstandings that can lead to wasted time and money. We know that for healthcare organizations and providers, every minute spent on administrative tasks could be spent with a patient. While the transition from paper to electronic health records and medical records has certainly increased efficiency, productivity, and data security, there are still ways to optimize your time further. We also know that physicians and healthcare providers won't use a system or software to its full potential if it is cumbersome to use. This is why one of our solutions, Speech for EHR/EMR, eliminates the template-based, point-and-click systems of the past and allows for even more improved productivity, increased physician satisfaction, and higher-quality documentation.
CONTACT FAST CHART
Fast Chart is a medical transcription company that combines technology, experience, and service. We provide innovative, accurate, and affordable outsourced clinical documentation. Our solutions are scalable and include services and technologies like computer-assisted coding, automated transcription, and speech understanding to ensure accuracy in your clinical documentation, no matter the size of your organization. 
To learn more about our services and how Fast Chart's cloud-based platform can help you improve your processes and secure your healthcare data, contact us at (919) 477-5152.