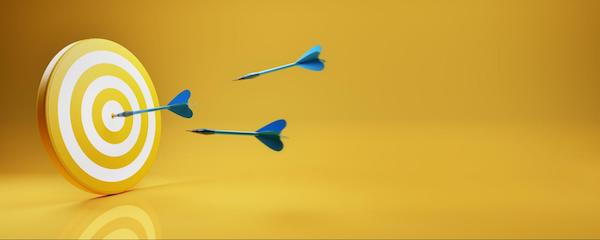 The New Year is a time to set personal resolutions, but it's also a time where businesses and workplaces can assess the recent year and see where they can improve. The healthcare industry is rapidly changing, so taking the time to see where changes can be made and set goals for your medical practice is an essential part of maintaining high-quality care. The main aspects to evaluate in the New Year can typically be categorized into patient care, workplace, satisfaction, and administration efficiency. In this blog, we're sharing some attainable goals for your medical practice to improve these three major pillars of healthcare.
Employee Satisfaction
Your healthcare staff is central to the success of your medical practice. From patient care to day-to-day operations, having skilled, happy, and hardworking staff keeps everything running smoothly. Maintaining employees is also beneficial to the financial side of your practice. Turnover is expensive, and the cost to recruit, hire, and train can add up over time. Taking steps to prioritize your employee satisfaction should be one of the goals for your medical practice in 2022 because of the numerous potential benefits inherent in a happy workplace. If financial compensation isn't always a viable option for your practice, consider providing paid training classes, time off or more flexible schedules to ensure the satisfaction of your staff.
Improve Patient Experience
At the end of the day, caring for patients is the number one priority for practices and hospitals of any size. Unfortunately, other tasks have the opportunity to take time and attention away from the patients who need it the most. At Fast Chart, we make it our mission to take care of administrative tasks like medical transcription and clinical documentation so that you have more face time with your patients. In most cases, better engagement with the patient leads to better outcomes and a more comfortable patient experience. Making an improved patient experience one of your main goals for your medical practice, and allow Fast Chart's solutions to help you achieve that goal.
Manage Cash Flow
Fast Chart provides innovative, accurate, and affordable clinical documentation to hospitals, physicians, and clinics, and while the size of these different healthcare providers may vary our objective remains the same: we're here to provide state-of-the-art solutions that are customized to meet your individual needs and save you time and money. For hospitals, our technologies help to streamline administrative functionality, increase revenue, reduce wasteful spending and ultimately improve patient care. When it comes to smaller medical practices we know your practice's success depends on accurate and timely clinical documentation to optimize productivity and increase revenue. If the goals for your medical practice include more effectively managing cash flow, look no further than Fast Chart.
Reduce Operating Costs 
Administrative tasks are tedious and, when done incorrectly, can be costly. Investing in a medical transcription and clinical documentation partner will help reduce future operating costs. Our cloud-based, innovative solutions help our customers provide affordable, first-rate patient care through secure, timely, and accurate clinical documents. Our team of medical transcriptionists provides a wide range of clinical documentation and editing services that include everything needed to report patient encounters and drive clinical decision-making that ultimately saves you time and money.
CONTACT FAST CHART
Give your staff the tools to increase productivity and efficiency in 2022 without the added stress. Fast Chart offers our partners innovation, transparency, and value with top-notch outsourced clinical documentation and technology solutions. We work with care organizations, individual practices, and hospitals. If you're ready to set goals for your medical practice and experience the benefits of outsourcing your documentation, call Fast Chart at (919) 477-5152 or request a free quote.