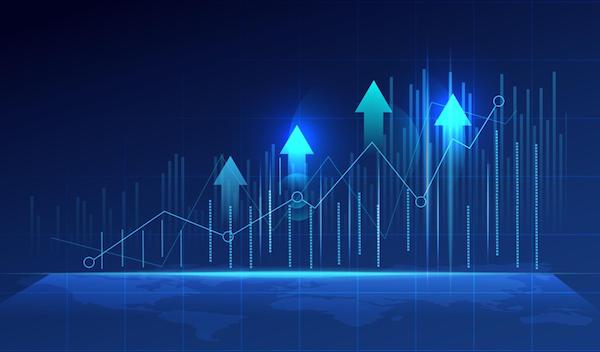 The current state of the world is still experiencing the effects of the 2020 COVID-19 global pandemic, which also leads to prolonged impacts on the healthcare field and the upcoming healthcare trends for 2022. Our situation is a unique one as we find ourselves transitioning from a pre-COVID to a post-COVID world. COVID vaccines and testing have continued to be a mainstay throughout all of 2021, suggesting that a post-COVID world will continue to be more complex and nuanced than many previously thought. In this blog, we'll reflect on the last year and discuss what that means for future possibilities and healthcare trends for 2022.
Biologic Medicines
The speed at which the COVID-19 vaccine was developed has been regarded as one of the most significant medical breakthroughs in our lifetime. This accomplishment has cracked open the door for the development of other biologic medicines, including gene and cell therapies for rare diseases or for diseases that currently do not have a cure. Some of the potential treatments on the horizon include treatments for certain cancers, chronic kidney disease, and cardiovascular disease. While the advancements in technology are there, the central aspect holding back progress for other vaccines and treatments is money. The question of how to pay for biologic medicines is difficult to decipher, especially after the toll that the COVID-19 pandemic had on the economy. 
Digital Therapeutics
Digital therapeutics is a patient-centered trend in healthcare that uses software to deliver care. This method has the potential to either replace or complement existing disease treatments. Digital therapeutics and medicine were once typically only associated with medical psychology but have become a popular mainstay in care management strategies for many different disciplines in medicine. With more patients having adapted to the idea of virtual care, digital therapeutics is set to become one of the primary healthcare trends for 2022, but it allows for affordable access to care.
Technology-Driven Management
In order to keep up with the ever-changing healthcare landscape, treatment options, and virtual solutions, technology-driven management can keep up with these advancements with ease. Investing in a medical transcription partner like Fast Chart ensures that your clinical documentation is efficient and accurate to keep up with all of the different ways you care for your patients.
Telemedicine
Telehealth and telemedicine were an integral part of care during the lockdown period of the pandemic. The idea of telehealth visits was accurately projected to be a huge part of healthcare in 2021 but is also expected to continue well into 2022. In addition to creating solutions for patients and providers, telemedicine has evolved to play a role in ongoing remote patient monitoring. Other technological advances, including digital watches that can measure different body functions, such as blood pressure and temperature, have only solidified telemedicine's staying power as one of the top healthcare trends for 2022.
Virtual Reality
As we see major tech companies like Facebook evolve into "Meta" and turn their focus to virtual reality, it's no surprise that VR headsets could make their way into the healthcare industry. From surgical planning to being used as a training tool for medical students and interns, virtual reality is set to become one of the biggest healthcare trends for 2022.
CONTACT FAST CHART
Fast Chart is a medical transcription company that combines technology, experience, and service. We provide innovative, accurate, and affordable outsourced clinical documentation. Our solutions are scalable and include services and technologies like computer-assisted coding, automated transcription, and speech understanding to ensure accuracy in your clinical documentation, no matter the size of your organization. 
To learn more about our services and how Fast Chart's cloud-based platform can help you improve your processes and secure your healthcare data, contact us at (919) 477-5152.