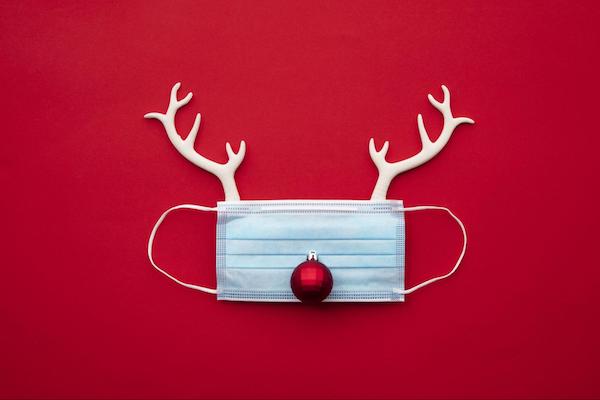 Your staff works hard throughout the year, and when you combine this hard work with an ongoing pandemic and a busy holiday season, it can be challenging to show your appreciation. Healthcare workers are also prone to burnout, so it's important to make sure you're taking steps to provide your staff with a good work environment. In large healthcare organizations, holiday bonuses and financial incentives aren't always a viable option, which might leave you wondering how you can reward your healthcare staff over the holidays. 
Hand-Written Notes
If you oversee a specific unit or center at your hospital, a handwritten note is a genuine way to let your staff know how much you appreciate their hard work and dedication. Even a difficult day on the job can be improved when someone knows that their commitment to their work is not going unnoticed. Because burnout predominantly affects mental health and wellness of healthcare workers, these notes can also serve as a time to check in with your staff and see how they are feeling. Opening up communication and showing your appreciation can have a positive impact on the future of your workplace.
Prioritize Vacation Time
The COVID-19 pandemic has resulted in overworked healthcare workers. One of the best ways you can reward your healthcare staff over the holidays is by giving them a chance to truly relax and unwind. While it's impossible for every employee to have the holidays off, you can show your appreciation for your staff by allowing paid time off days to roll over to the next year or granting a couple more days of PTO for your employees to use in 2022. Once those days are scheduled, allow your staff to decompress by not reaching out to them about any work matter.
Catered Lunches
Catered lunches are a small token of appreciation for your hardworking staff. If you only have a small budget to work with, you can still reward your healthcare staff over the holiday by bringing in specialty lunches or throwing a festive holiday gathering. The holidays are stressful for everyone, so sitting and relaxing can help bring some enjoyment into the workday.
Gift Cards
While cash incentives go a long way when rewarding employees, gift cards work well if you or your organization has a strict budget. For example, a mere fifteen dollars added to a check may make your staff feel like they are being slighted, but fifteen dollars on a gift card for coffee is a sign of appreciation. Gift cards also allow your staff to spend money on something that they may not normally spend on themselves. 
Implement Technology to Simplify Their Workload
If your staff is feeling burned out working on administrative tasks or behind-the-scenes documentation, then it's time to upgrade your clinical documentation and transcription system. Fast Chart's wide array of technology and solutions take care of the paperwork for you so that you and your staff have more time to work with your patients. Not only can Fast Chart help decrease healthcare worker burnout, but our services can also increase accuracy, productivity, and revenue. Reward your healthcare staff over the holidays by decreasing their workload; Fast Chart is here to help. 
CONTACT FAST CHART
Fast Chart is a medical transcription company that combines technology, experience, and service to provide the highest quality outsourced clinical documentation. We can save you and your staff time and stress while providing an accuracy rate of over 98.5%. By taking advantage of our technological solutions, you can offer higher quality care to your patients and leave the clinical documentation to us. If you have any questions regarding how our solutions can help prevent or resolve burnout in the healthcare industry, please call (919) 477-5152 or contact us online.