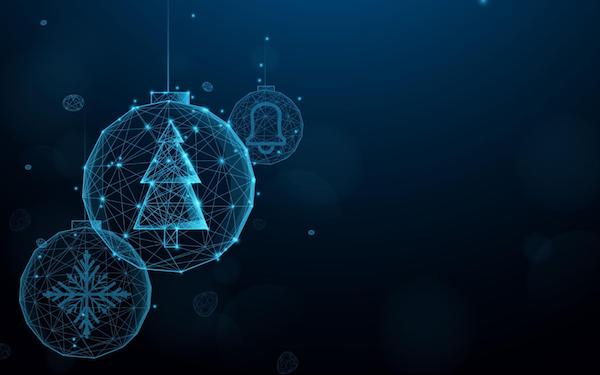 While much of the corporate world slows down over the holiday season, hospitals and healthcare providers are expected to maintain a regular schedule to help those who need it. In fact, some hospitals see an estimated increase in patient volume by 5-12% during the holiday season, making the holidays even more hectic than other parts of the year. It can be difficult to keep operations running smoothly between an increase in patients and a rotating schedule of employees requesting off for holidays. Fortunately, Fast Chart's variety of solutions and technology can help you this holiday season. We're rounding up a list of our comprehensive technological solutions and explaining how it can help you and your staff never miss a beat.
Speech Understanding
With speech understanding technology powered by M*Modal, physicians can dictate their notes in a normal, conversational tone without calling out specific keywords. Healthcare is already a fast-paced work environment, and when combined with the holiday season, it's important to make sure reports and notes remain accurate. With more staff members taking off work than usual, it's critical that important EMR/EHR information doesn't fall through the cracks. Speech understanding technology can help you this holiday season because it allows you to take notes quickly and easily without sacrificing accuracy. When used for EMR/EHR, this speech understanding allows physicians to dictate, review, and electronically sign their reports in a single pass, saving time and keeping all staff members on the same page. To learn more about speech understanding technology, check out our blog, How Dictation Can Improve Patient Care.
Computer-Assisted Coding 
With the holidays comes changing office hours and business closures. While coding issues can lead to lagging reimbursement times at any point in the year, these problems are only intensified during the holiday season. Fortunately, you and your staff can be prepared and stay ahead of the curve with Fast Chart's computer-assisted coding technology. Powered by M*Modal, this solution eases the tension of ICD-10 while boosting the accuracy and productivity of ICD-9, all while removing inefficiencies, reducing denials, and compressing the billing cycle. You need all of the help you can get this time of year, so simplify your billing process by investing in computer-assisted coding by Fast Chart.
Intelligent Imaging
Healthcare never stops, which is why you need a clinical documentation partner that is right there with you every step of the way. Fast Chart is proud to offer live support 24/7, 365 days a year, so you feel supported no matter what. This live support is also key when it comes to our intelligent imaging technology. This feature provides powerful, real-time analytics that gives radiologists and administrators the data they need to make informed decisions. You never have to worry about any delays in updates, which means you can count on these reports when you need them the most. Ultimately, Fast Chart's technology can help you this holiday season by giving you what you need to improve efficiency, boost productivity, and increase revenue.
Automated Transcription
Improving your clinical documentation and transcription is a good idea at any point in the year, but with the holidays fast approaching, having a productive and efficient system in place can help you manage this busy season. With Fast Chart's automated transcription solution, a web-based, digital voice capture and transport solution work to optimize your entire clinical information workflow. Don't wait to upgrade your clinical documentation; contact Fast Chart to learn all of the ways our technology can help you this holiday season.
CONTACT FAST CHART
Fast Chart is a medical transcription company that combines technology, experience, and service. We provide innovative, accurate, and affordable outsourced clinical documentation. Our solutions are scalable and include services and technologies like computer-assisted coding, automated transcription, and speech understanding to ensure accuracy in your clinical documentation, no matter the size of your organization. 
To learn more about our services and how Fast Chart's cloud-based platform can help improve your patient care, contact us at (919) 477-5152.