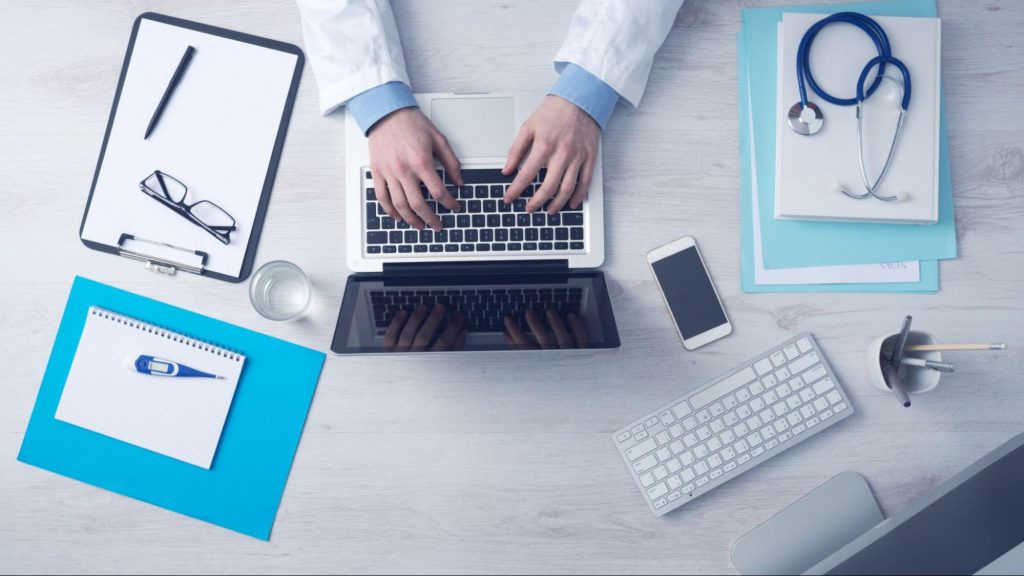 Selecting a medical documentation partner can be a daunting and overwhelming task, especially if you aren't sure where to start. While some partnerships can vastly improve your accuracy and efficiency, other medical transcription and clinical documentation companies can be challenging to implement, leading to wasted effort and money. Fast Chart aims to aid your practice and save you time and money with easy-to-implement practices and technology. Our goal is to help decrease administrative tasks so that you and your staff have more time with your patients. If you've decided to seek assistance with EMRs, EHRs, or other documentation services, here are some of the top questions to consider when selecting a clinical documentation partner.
Ask About the Company
One of the first questions you may ask when selecting a clinical documentation partner is about the company in general. Like other healthcare departments, experience matters, and it's always a good idea to choose an established company. In addition, you should ensure that the goals of the company align with the goals of your medical transcription and clinical documentation needs. Fast Chart was founded by a team of healthcare veterans with extensive knowledge of medical transcription needs. From its original founding, Fast Cart then grew by hand-selecting an experienced, highly qualified executive team who has built the company's reputation as a leader in clinical documentation. At the end of the day, our wide range of clinical documentation and editing services include everything you need to report patient encounters and drive clinical decision-making that ultimately saves you time and money.  
Ask About the Technology
Many companies offer EHR and EMR services, but it's also recommended that you take time to consider other products and technologies that can be an asset to truly elevate your practice. Asking about additional features and how they can serve to improve your medical transcription and clinical documentation is key to selecting a medical transcription partner. Consider how this technology integrates into the systems you have in place and receive clear information on how easy it is to use. Fast Chart is well aware of the rapidly changing healthcare landscape and the constantly evolving technology accompanying it. This is why we deliver valuable technological features like speech understanding, intelligent imaging, and more throughout our partnership with M*Modal. We also know that features that are too complicated or difficult to learn won't be utilized to their full potential, which is why we ensure our technology is simple, effective, and helpful to practices and hospitals of any size. 
Ask About Training and Support
Once you've established information about the company and its technology, the last step is to consider the training and support available to your team. Even if the technology is impressive, it cannot be used to its full potential without the proper training and technical support. When selecting a clinical documentation partner, the last series of questions should center around when help is available and how the support and training systems operate. Fast Chart that it's the people who make the greatest impact on the success of an organization, which is why we carefully choose all of our team members, including our support staff and medical transcriptionists. Our entire team is completely U.S.based to make for an easier, more convenient process. We also provide live support 24/7, 365 days a year to ensure that help is there when you need it, and so your practice doesn't miss a beat.
CONTACT FAST CHART
Fast Chart is a medical transcription company that combines technology, experience, and service. We provide innovative, accurate, and affordable outsourced clinical documentation. Our solutions are scalable and include services and technologies like computer-assisted coding, automated transcription, and speech understanding to ensure accuracy in your clinical documentation, no matter the size of your organization. 
To learn more about our services and how Fast Chart's cloud-based platform can help improve your patient care, contact us at (919) 477-5152.