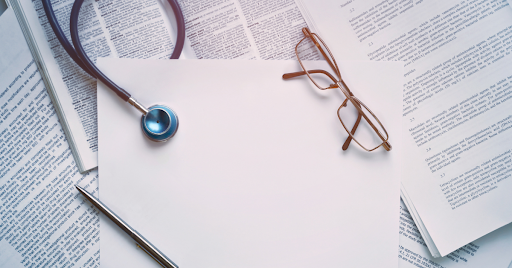 Hospitals and healthcare organizations have several policies to ensure they are running smoothly. With healthcare organizations seeing a surge in need for healthcare over the past few years, many providers feel inundated with their workload while maintaining the same level of care. Jobs such as medical transcribers bring considerable relief to doctors and physicians whose tasks continue to pile up. With this sort of description, you may be wondering what a day in the life of a medical transcriber looks like.

Day In The Life Of A Medical Transcriber
At Fast Chart, we understand the need for innovative, accurate, and affordable clinical documentation solutions. Medical transcribers' primary duties include listening to dictated notes by physicians and other healthcare professionals and converting them into clear and organized written reports. These medical records can range from a person's symptoms, health history, exams, diagnostic tests, and treatment plans. In addition to providing doctors with accurate and detailed records of patient care, medical transcriptionists are responsible for maintaining confidentiality of sensitive information and complying with privacy laws. 
In most cases, medical transcriptionists complete a certain certification program that includes education in at least a few of the following:
Medical terminology

Anatomy

Physiology

Medical specialties

Diagnostic studies

Pharmacology
This specific sector of healthcare assistance is not widely known, but the responsibilities and output are invaluable. A day in the life of a medical transcriber hardly looks the same, but here are a few daily tasks and functions.
Listen, Interpret, And Transcribe
Medical transcribers begin their week by putting in their headphones and listening to audio files from physicians and other professionals about surgeries, medical procedures, referrals, medical plans, and more. At this stage, accuracy and precision are key. Making sure every detail is accounted for is an essential step in the beginning stages.  
Review, Edit, And Send Medical Documents
Errors in medical records can disrupt insurance coverage and even treatment plans. This is why it is often recommended to review, and if needed, make edits to the transcribed audio files.  WebMD suggests once a medical transcriptionist completes this portion, they then use a documentation system to file the medical records or send them to another medical organization if necessary. Additionally, they will work on discharge summaries, operative reports, progress notes, or doctor recommendations and referrals.
Quality Assurance and Patient Confidentiality
Professional medical transcriptionists are trained to follow HIPAA-compliant procedures in handling all types of clinical documentation generated by the healthcare facility. HIPPA, or Health Insurance Portability and Accountability Act, is a federal law that requires the creation of national standards to protect sensitive patient health information from being disclosed without the patient's consent or knowledge, according to the CDC. Sustaining quality assurance and patient confidentiality is an essential attribute of being a medical transcriber. 
Understanding The Need To Outsource
Another characteristic any third-party medical transcriber must possess is the awareness of how valuable their position and the work they do is. Outsourcing medical transcriptionist services increase workflow and productivity and reduce administrative tasks. With medical transcribers taking on the brunt of this responsibility, it clears up for medical professionals to give the best possible care to any patient that walks through the door. 
At Fast Chart, we offer clinical documentation and technology solutions for hospitals, clinics, and physician practices. We are committed to helping you meet the challenges of a rapidly changing healthcare landscape. Do you want to know more about medical transcriptionist services and how they can benefit you? Our staff is here to give you insight and answers to any questions you may have. Check out our website or give us a call at (919) 477-5152.