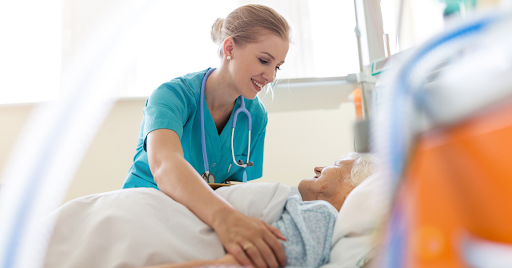 Over the past two years, healthcare has taken on a very different meaning. Technology continues to advance amidst a global health crisis, and the demand for high-quality hospitals and healthcare facilities continues to rise. An educated, prepared, and attentive staff has always been the hallmark of an effective hospital. However, new ways to improve are everchanging, and it is important to be up to date on the characteristics of an effective hospital.
Characteristics Of An Effective Hospital
All hospitals offer different frameworks, principles, and leadership that make them unique. For hospitals to run productively, medical professionals need to be able to communicate with other healthcare providers to assure appropriate and continued care.  At Fast Chart, we understand how important it is for hospitals to have access to processes that allow patients to receive top-notch healthcare services. Here are some universal characteristics that make for an effective hospital. 
Patient-Centric
Having a team committed to excellent care for every patient who walks through the door is one of the most important characteristics of an effective hospital. Since healthcare can be confusing and can leave you not knowing what step to take next, making a patient's experience as seamless as possible is crucial. This can be done in a number of different ways. Making it easy for patients to contact their doctor is a great place to start. This can be done through telephone calls or patient portals. Additionally, having a website that offers a comprehensive list of doctors, facilities, and services is another excellent starting point.
Affordable and Effective Processes
Affordable healthcare is a hot topic of conversation and continues to be a top concern for patients. With increasing healthcare costs, patients can be left with less equitable opportunities for care and treatment. Becker Hospital Review suggests organizations must be able to remove waste from processes, standardize care and do all they can to lower supply and labor costs. Although hospitals may not have the key to reducing all costs, and the state and government still have a lot of say, doing what each individual organization can for modest costs helps patients not have to make sacrifices in their level of care. 
Up-to-Date Technology And Expertise
A factor that distinguishes a good hospital from a great one is the ability to integrate the latest technology. Additionally, up-to-date technology is often what attracts experienced and knowledgeable doctors and clinicians. Having well-seasoned healthcare professionals provides the community with better access to expert medical attention. These two factors working in parallel are a great indication of an effective hospital.
Thorough Communication and Policies
A significant quality of an effective hospital is having policies in place. Being a professional in the healthcare field is meticulous, and even the smallest mistake can lead to devastating effects. A study conducted by the National Library of Medicine concluded that roughly 85% of workplace errors are the result of communication failures. A hospital with comprehensive patient care policies often indicates they pay close attention to every detail of your evaluation and treatment. Internal communication should clarify each employee's role and responsibilities from the front desk to bedside care.
Ensuring you are in good hands when you need medical attention is vital. Outsourcing your documentation needs can eliminate staffing and management issues and help put thorough procedures in place for a smoother running healthcare establishment. At Fast Chart, we offer our partners innovation, transparency, and value with top-notch outsourced clinical documentation and technology solutions. We work with care organizations, individual practices, and hospitals. If you're ready to experience the benefits of outsourcing your documentation, call Fast Chart at (919) 477-5152 or request a free quote.