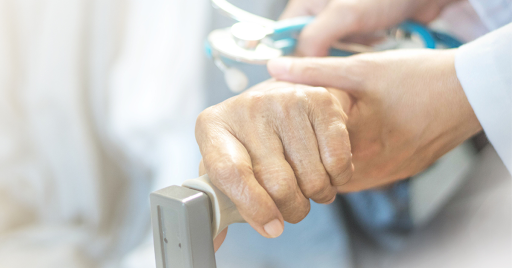 Today's healthcare system is complex and ever-changing. Healthcare facilities are constantly looking toward solutions that will keep them here for generations to come. There are many challenges as healthcare moves from a paper-based environment to deploying innovative technology that captures the patient narrative. Automated transcription is a great, cost-effective resource that can help you focus on giving superior patient care.
Automated Transcription And Patient Care
At Fast Chart, we understand innovation in healthcare delivery has never been more critical.  Investments in innovative solutions are accelerating because the benefits for your patients and your organization are genuinely compelling. These new and innovative technologies offer an effective way to collect, store and distribute vital clinical information, improve patient interactions, optimize clinician training, boost diagnostic accuracy and provide fast access to current patient information. Technology helps healthcare organizations turn stringent regulatory compliance requirements and competitive pressures to their advantage, allowing them to focus on and improve their practices' patient care.
Providing medical attention and subsequent follow-up treatments to the community is not easy and is profoundly time-consuming. In addition to this, each patient's files and records have to be maintained with precision. As a result, most healthcare entities depend upon automated transcription services to transcribe and maintain records. 
Advantages Of Outsourcing Medical Transcription Services 
The advantages of outsourcing medical transcription services go far beyond saving time. In fact, over time, it has become one of the most beneficial resources in the healthcare field. Some advantages of automated transcription include:
HIPAA compliant services

Guaranteed quality and turnaround time of transcribed reports

Reduced transcription rates

Reduced cost in HR, administrative, and training areas

Automated document delivery, i.e., printer, fax, HL7, or customized interface

24 X 7 technical assistance and customer support 
Features Of Automated Transcription Services
Technology has advanced to the point of automating most processes involved in medical transcription, thus taking little time to complete. The procedures from dictation capture, voice file upload, transfer, records management, and reports retrieval can be managed in one system. Some features of automated transcription include:
Online editing of documents

Single click function – approve, sign, and save documents

Automatic voice file transfer

Automatic retrieval of transcribed files

EMR (electronic medical record) for electronic data management
This state-of-the-art technology helps to reduce turnaround time. In fact, businesses receive their reports on schedule, with no delay. Additionally, there is no concession on the quality, as these medical transcription services follow HIPAA guidelines. Our automated transcription services support dictation through any source – PCs, traditional phones, smartphones, dictation stations, and real-time speech recognition methods.
Control Over Patient Care And Growth
Because time is limited and valuable, you want to ensure that a generous amount of that time goes into providing superior patient care. However, there is a cap on how far you or your company can grow if you're a sole proprietor. If you want to promote growth, achieve more than the competition, all while offering superior care, you must recognize the benefits of automated transcription. Using the minds and time of other professionals, you can fuel your growth by freeing up your time and leveraging your resources effectively.
At Fast Chart, we are committed to hiring only domestically-located Medical Transcriptionists that meet our rigorous standards and training. Fast Chart continually strives to enhance excellence standards through a systems approach of sharing quality and performance improvement strategies. We pride ourselves on providing quality, accurate outsourced medical transcription services. We aim to meet each client's increasing documentation demands to support billing reimbursement, risk management, and the need for more data. Feel free to contact us or call our office toll-free: 1-800-334-6606 with any questions about automated transcription services.