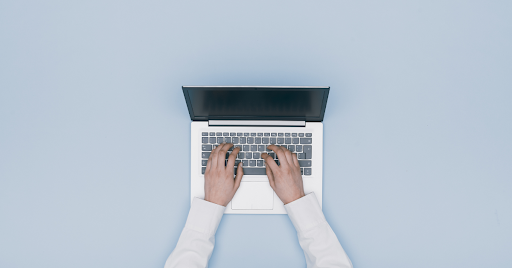 With the capital expenses of a dictation-transcription document management system, most healthcare facilities in the United States have chosen to outsource all or a portion of their clinical documentation needs to one or more medical transcription service organizations. 
Choosing a medical transcription service provider for your practice is vital because it will have a substantial impact on the efficiency of your healthcare service. This may include timely billing, patient care, physician satisfaction, HIPAA Compliance, and Joint Commission accreditation. 
Choosing A Medical Transcription Service
It is important that the medical transcription service organization be focused on a partnership with your healthcare facility. Each facility has unique characteristics that require a collaborative effort between both parties toward providing quality, integrity, and timeliness of the patient record. Here at Fast Chart, we embody all of the characteristics of a premier medical transcription service. A few other characteristics that should be considered when choosing a medical transcription service are:
Innovative Technology
Is the company financially stable to provide your facility with technology that is current for today's marketplace? The technical infrastructure is important to keep pace with customer demands. As more facilities move towards an Electronic Health Record (EHR) a company that can provide the integration to the EHR along with the tools for physicians and staff to navigate the system to be able to track activities is invaluable.
     2. Billing Methodologies
There is no doubt that understanding the multiple billing methodologies that occur within the transcription industry can be a confusing process. Billing methodologies should be clearly defined and verifiable. Our systems at Fast Chart promote HIPAA compliance through detailed transaction logs of activities that include listening, viewing, printing, faxing, and editing.
     3. Years Of Experience
Another thing to keep in mind when choosing a medical transcription service is years of experience. Inquire how long the service provider has been in the business of medical transcription. Can they provide client testimonials? Seeking other happy customers will illuminate the history of the company and the experience it has in providing excellent medical transcription services to others. With a system uptime of 99.9%, an accuracy rate greater than 98.5%, and turnaround times that exceed client expectations, Fast Chart has built a reputation on industry-leading results our clients can rely on.
    4. HIPAA Compliance
HIPAA compliance is important to consider when choosing a medical transcription service. Security procedures should comply with all federal and state mandates and with the Health Insurance Portability and Accountability Act (HIPAA) for their people as well as their processes. They should also guarantee HIPAA compliance and security when it comes to handling protected health information (PHI).
   5. Quality Assurance
One of, if not the most important factor in choosing a medical transcription service is having skilled and accurate transcribers who have extensive knowledge of transcription standards. Fast Chart is 100% U.S. based and includes a highly skilled collaboration of medical transcriptionists, quality assurance specialists, customer service representatives, information services technicians, and account managers. You also get the benefit of live support 24 hours a day, 7 days a week, 365 days a year. 
   6. Client Services 
Technical support staff should be available throughout the day or night should any issues arise after hours. When you have an issue, you should be able to work it out as it occurs not days later. Healthcare facilities have been known to waste valuable time waiting on a resolution to their issues.
Technology advances in clinical documentation have enabled medical transcription service organizations to provide a more complete patient story that can be utilized by all departments within the Health Information Ecosystem of your facility.
At Fast Chart, we are committed to hiring only domestically-located Medical Transcriptionists that meet our rigorous standards and training. Fast Chart continually strives to enhance excellence standards through a systems approach of sharing quality and performance improvement strategies. Fast Chart prides itself on providing quality, accurate outsourced medical transcription services to meet each client's increasing documentation demands to support billing reimbursement and the need for more data. Feel free to call our office toll free: 1-800-334-6606 with any questions about choosing a medical transcription service.