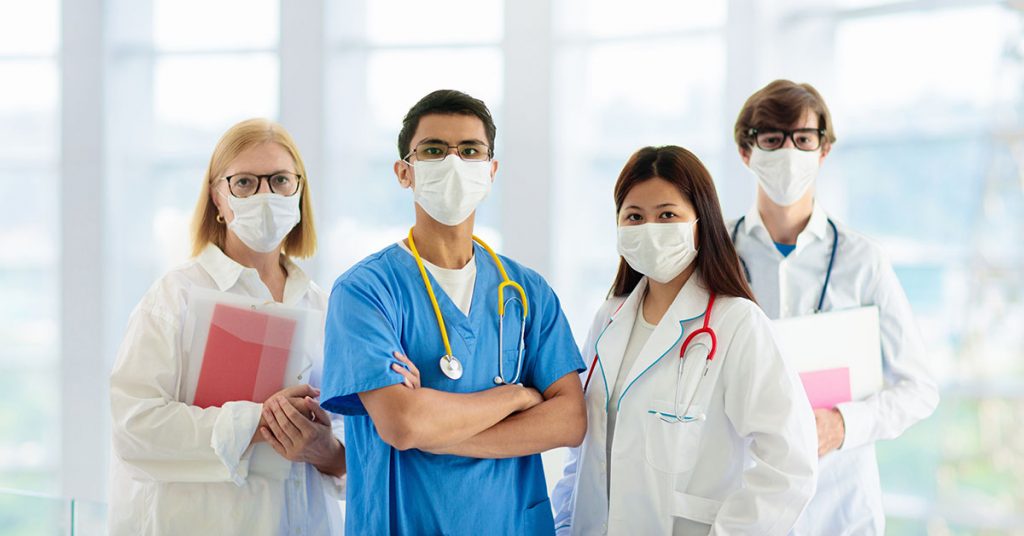 We've all noticed and felt the impact of the changes COVID-19 has caused in the field of healthcare. Office protocols have changed and patients are seen via telehealth visits far more frequently than before. These changes in healthcare might not be temporary.
3 Changes to Healthcare that May Be Permanent:
While many people can't wait to get "back to normal" following the COVID-19 pandemic, a lot of people are realizing that the old normal is not a place we can return to. Many people are anticipating permanent changes to healthcare, both clinically and administratively.
How Healthcare is Delivered
One of the biggest changes in healthcare since the pandemic began is how patients receive care. The way patient flow is handled in hospitals, organizations, and individual practices have vastly changed. Waiting rooms are now free from magazines and children's toys. There are fewer people allowed into buildings to maintain social distancing. Some people check-in by calling the office rather than entering the building. Entire visits may be conducted through a car window.
Then there's the boom in telehealth services for some providers. Some types of doctors aren't able to take advantage of telehealth the way others have, but for many, it has been one of the main ways they've kept things running during a shutdown. From psychiatrists to primary care providers, people have continued to deliver care to patients they might not be able to see otherwise. Some are hoping that the uptick in telehealth's popularity is a permanent change in healthcare.
How Medicine is Taught
One of the changes to healthcare that should be permanent is how medicine is taught. COVID has shone a spotlight on the need for doctors, nurses, and other healthcare providers who are trained to provided lifesaving services.
Medicine has been progressing since it's conception, and one of the ways it has become more advanced is that doctors are being trained in more and more specialized areas. And that's great because now we have treatments and even cures for conditions that were once big problems. Patients with different types of cancer, heart disease, brain injuries are now more likely than ever to have a good prognosis. 
But the downside of that degree of specialization is that those providers spend years in medical school learning "everything" about medicine and then go on for many more years of internship, residency, and fellowship becoming experts on one thing. It takes a long time to become an expert. So there are a limited number of experts in any given field. And more are needed in times of emergency.
The medical community is going to have to look for ways for more doctors to receive some much-needed qualifications that can serve communities during emergencies. There need to be ways to remove the barriers of how expensive and how time-consuming it is to attain certain qualifications.
How Practices are Managed
The third way that COVID is probably going to make permanent changes in healthcare relates to practice administration and management. There are many things that have changed in organizations and practices all over the country to adapt to the new reality we live in. 
One major thing that has changed is the size and location of workforces. Many staff members have had to be let go. Some of the remaining ones have had work remotely. This has some healthcare organizations pondering whether they can make these things work permanently to help with expenses.
For instance, many organizations are weighing the possibilities of making at least a portion of their workforces remote permanently. Other practices may have lost people in transcription, billing, coding, or another administrative role and had to outsource. Those practices often find that it is more efficient and cost-effective to keep outsourcing clinical documentation.
Contact Fast Chart
Fast Chart is a medical transcription company that combines technology, experience, and service. We provide innovative, accurate, and affordable outsourced clinical documentation. Our solutions are scalable including services and technologies like computer-assisted coding, automated transcription, and speech understanding to ensure accuracy in your clinical documentation no matter the size of your organization. 
To learn more about our services and how Fast Chart's cloud-based platform can help you adjust to new changes in healthcare, contact us at (919) 477-5152