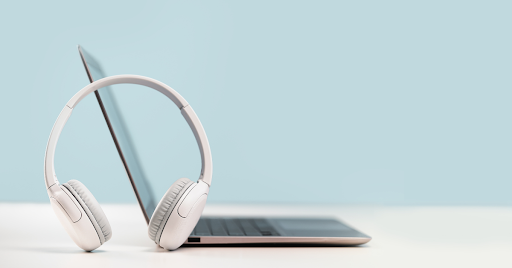 Thanks to technology, a significant number of healthcare facilities have made the decision to shift away from time-consuming and costly human transcription services and implement automated transcription instead. These healthcare entities have found that automated transcription offers them a variety of benefits that improves the profitability and efficiency of their organization. Let's take a closer look at what you can expect from automated transcription services.
Benefits of Automated Transcription
Perhaps one of the greatest benefits of automated transcription is the flexibility that it offers physicians. In recent years, many physicians have decided to use smartphones and tablets in their practice. Rather than being forced to use a specific device, transcription gives physicians the ability to choose if they'd like to dictate through a smartphone, tablet, traditional phone, PC, or workstation. They can enjoy accurate dictation from any device they choose.
Flexibility And Accuracy
Automated transcription is also flexible because it gives physicians the opportunity to record and edit their own documents or opt for quality checks and a more formal transcription process if they prefer. With cutting-edge automated transcription services by their side, physicians can complete their documents at a faster pace and increase their productivity as a result.
Quality
Since automated transcription can fit into virtually any workflow, physicians can integrate it with their EHR and dictate directly into it. Regardless of whether they decide to outsource the entire transcription process, keep it in-house, or a combination of both, pairing transcription with EHR can lead to the highest quality of patient care.
Automated Transcription Features
One of the main benefits of using automated transcription software is that it ensures that the transcript is accurate. This means that you can be confident in the transcriptions, whether they are for hospitals, clinics, or physician practices.
Another benefit is that many of these services offer high-quality transcripts at affordable prices. This makes them ideal for small businesses, who may not be able to afford human transcription services without making some sacrifices in quality or price. Some automated transcription features include:
Supports dictation through any source – PCs, traditional phones, smartphones, dictation stations, and real-time speech recognition methods.

Adapts to varying workflow needs (outsourced, in-house, hybrid).

Provides flexibility for physicians who want to record, edit and complete their own documentation – or send it through the formal transcription process and quality checks.

Ability to dictate directly into the EHR.

Comprehensive performance analytics and reporting.
Finally, these services are typically faster than human translators—and because they don't require as much training or experience, they can usually produce higher quality results than humans within the same amount of time or less!
How Automated Transcription at Fast Chart Works
Fast Chart's partnership with M*Modal has made it possible for us to automate transcription via a web-based, digital voice capture. The automated transcription process begins when a speech recognition engine converts audio to text and instantly directs them to the proper editor.
Next, physicians can sign the documents electronically. Once all of the documents are finalized, they will appear in CDA or HL7 format and can be uploaded to an EHR. Final documents can also be routed directly to Fast Chart's Computer Assisted Coding system to make coding reimbursement easier so that denials can be minimized and inefficiencies can be reduced.
If you are intrigued by what you've read and interested in implementing automated transcription in your healthcare facility, please contact Fast Chart today to arrange a demo. We'd be happy to educate you further on how it can improve the workflow, profitability, and quality of care in your practice.  Feel free to call our office at 1-800-334-6606 or visit our Contact Page for more information.