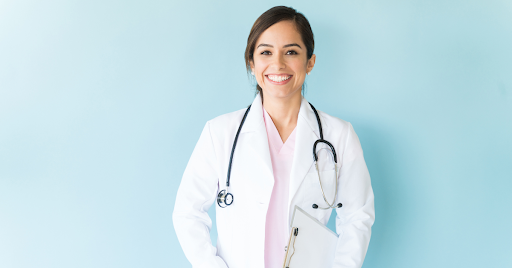 With so much evolving in the medical transcription services world, many hospitals, medical facilities, and professionals are wondering what the future will hold. Some professionals fear losing their jobs, while some hospitals wonder if the quality of their medical transcription services will suffer due to outsourcing. However, according to Fortune Business Insights, the medical transcription software market is predicted to reach 4.89 billion dollars by 2027.
Medical Transcription Services Leaving the U.S.
Professionally, many transcriptionists fear the loss of employment as hospitals, clinics, and physician offices are enticed by discounted rates provided by those companies operating outside of the US. While this has yet to be the case due to the higher number of errors found in the transcriptions of non-English speaking transcriptionists, it is still a legitimate concern. Here at Fast Chart, our team is 100% U.S. based and includes a highly skilled collaboration of medical transcriptionists, quality assurance specialists, customer service representatives, information services technicians, and account managers. You also get the benefit of live support 24 hours a day, 7 days a week, 365 days a year.
Outsourcing Internationally
One of the key concerns regarding medical transcription services is that more and more healthcare facilities are outsourcing transcription to other countries, especially India. Consequently, the control, quality, and turnaround times of transcribed documents may not be what the hospital is accustomed to, especially if the transcription service has a large number of employees for whom English is a second language. The medical field requires precise transcriptions that are often using specialized terms. Transcriptionists that are not fluent in English can potentially create a recipe for disaster for the client. 
The Use of Automatic Transcription
Successful US Medical Transcription Service Organizations (MTSO) have embraced this challenge by upping their game and providing healthcare facilities with superior technology, service, and quality assurance measures. MTSOs are providing sophisticated automated transcription web-based digital voice capture and transport solutions that optimize clinical workflow from start to finish. Cloud-based Automated Speech Recognition technology allows transcriptionists and editors to improve productivity while optimizing turnaround time (TAT), document quality, and accuracy—all monitored by Quality Assurance and HIM personnel.
Medical Transcription Services in the Digital Age
Never before has innovation in healthcare delivery been more critical. Investments in innovative solutions by healthcare providers are accelerating because the benefits for their patients and the organization are truly compelling. It is hard to believe as little as a few decades ago, most transcriptionists worked from a tape. Now, they send digital files to be transcribed or edited. All in all, the digital age has made transcription faster, cheaper, and more environmentally friendly.
In this digital age, it is important to recognize that medical transcription will continue to see advancements. Because of this, companies must present innovative, accurate, and affordable solutions. The Fast Chart difference includes experienced industry leaders, state-of-the-art technology, transparent accountability, value-added solutions, and reliable results.
Different Sectors Of Medical Transcription
It is understood that hospitals have needs that may differ from those of physicians or healthcare clinics. For the future of medical transcription, the technology and solutions must fit individual needs. For hospitals, medical transcription outsourcing can help streamline administrative functionality, increase revenue, reduce wasteful spending and ultimately improve patient care. For physicians and clinics, your practice's success depends on accurate and timely clinical documentation to optimize productivity and increase revenue, allowing you to focus on patient care. 
As leaders in the field of clinical documentation, Fast Chart is committed to helping healthcare providers and hospitals meet the challenges of a rapidly changing healthcare landscape. Fast Chart's cloud-based, innovative solutions help our customers provide affordable, first-rate patient care through secure, timely, and accurate clinical documents. Please feel free to call our office at 1-800-334-6606 or visit our Contact Page for more information on the benefits of using medical transcription services.